Inglot is a brand which offers innovative, lasting and high quality solutions. Among many cosmetic propositions for everyday make-up we can find AMC Brow Liner Gel, that will emphasise natural beauty and shape of our brows. What does AMC Brow Liner Gel have to offer?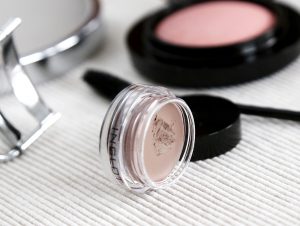 Brow Liner Gel form Inglot has 12 shades locked in small 0,07 US Oz jars. Great pigmentation and consistency of gel makes (though small) AMC Brow Liner Gel very efficient and provides us with an excellent long lasting effect. AMC Brow Liner Gel has unremitting popularity thanks to competitive price for a product of so high quality.
Brow Liner Gel from Inglot developed twelve beautiful shades, so there is no problem with finding matching colour for the natural brows or hair colour. Wide colour gamut of AMC Brow Liner Gel contains shades of: grey, cold brown, soft and peach beige, and even pewter, dusky violet and black. Consistency and formula of gel shouldn't cause any problems with possible mixing of colours for creation of one perfectly matching colour.
What are the qualities of AMC Brow Liner Gel from Inglot? Most of all it is waterproof, so you don't have to worry about blurred brow make-up in the rain. Durability is one of greatest qualities of AMC Brow Liner Gel, but not the only one. Inglot made sure that the long lasting effect of beautiful and full brows will be expressive and natural at the same time. Gel consistency, which has been enriched with nourishing ceramides, perfectly blends with skin and provides outline, smoother and beautiful shape.
Gaining outlined brows, which look natural and not fake isn't hard with AMC Brow Liner from Inglot. Filling brows and ensuring desirable shape is a job that AMC Brow Liner Gel with hypoallergenic formula fulfils perfectly.