Mother's Day is just around the corner. Do you know yet, what will you buy for the person you love the most in the world? If not, Yves Saint Laurent prepared something special. Cosmetic set: Black Opium perfumes and Rouge Pur Couture lipstick.
Black Opium perfumes and Rouge Pur Couture lipstick are two flag cosmetics from Yves Saint Laurent. Their design relates to the greatest collections of this designer and they will be perfect as a Mother's Day gift. Set is also equipped with elegant cosmetic bag. However, your mum will be much happier with a lipstick and perfumes.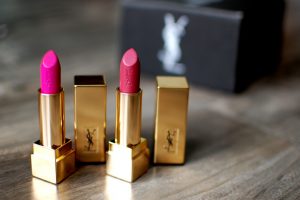 Rouge Pur Couture lipstick has a golden case with brand's logo. The entire thing looks really effective and smartly. What is more, you can choose out of 60 shades! Among them are colours of red, violet, beige and orange. All colours are highly pigmented, shades are intense and expressive and make-up finish – sensual and beautiful. Stick matches lips shape, but for application can be also used a small brush. Application of product should start from the central part of lips and finish at their corners. Rouge Pur Couture from Yves Saint Laurent consists of nourishing and oily substances. Thanks to those substances lips will be smoother, colour will last longer and application will be extremely simple.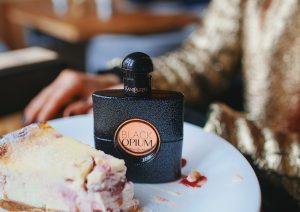 Black Opium perfumes are recognisable all around the world. They have black, shimmering phial and cover skin with sensual aroma of flowers, fruits and exotic spices. For the fragrance to last longer, apply perfumes as following: on hair, wrists, skin behind ears and in the crease of elbows and knees. There skin produces the most heat and thanks to it scent will be gradually released and will be the most discernible. In Black Opium from Yves Saint Laurent red pepper, tangerine and pear are head notes. Orange blossom and jasmine blossom are heart notes and base notes are: coffee, vanilla and patchouli.