Day after day beauty of our skin is endangered by action of harmful factors originated form the external environment. These determinants are responsible for wrinkles and discolourations development. These in turn take the blame for firmness loss as they cause irritations and skin ailments. Luckily enough, Helena Rubinstein designed a cosmetic that is able to protect our skin against all the impurities. This cosmetic is Powercell Serum.
Anti-wrinkle serum Powercell by Helena Rubinstein is closed in a dark green bottle. We can choose among the following capacity versions of the product: 30 ml, 50 ml and 75 ml. The pipette attached works as an applicator helping with dosing right amounts of the cosmetic. The design looks really impressive, indeed, and please the eye.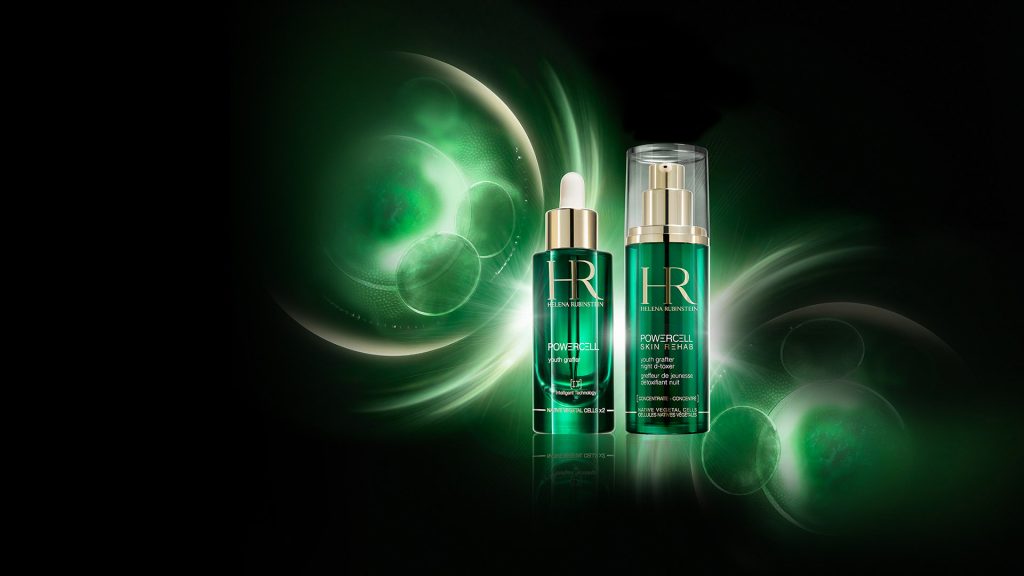 Powercell Serum is recommended for regenerating and taking care of women skin regardless of their age. It handles complexion that is affected by fatigue, stress, sleep deficiency, unbalanced diet as well as influence of harmful external factors. Additionally, product of Helena Rubinstein fights against wrinkles, smooths skin surface, highlights discolourations and facilitates obtaining even skin tone. Moreover, Powercell Serum contributes to collagen production, sustain proper skin tension, rebuild collagen fibres and tighten intercellular bonds.
Thanks to presence of several crucial substances, Powercell Serum by Helena Rubinstein takes a good care of face skin. Among others, the cosmetic contains E vitamin, brightening substances, and extracts of plants growing in ocean beds and at sea beaches. They provide protection against free radicals and activate skin self-regenerating processes. After that, even skin tone and rejuvenation follow.
Consistency of Powercell Serum is delicate and creamy, which is why the cosmetic is so easy to apply. It can be also described as a fast-absorbing product. How should Helena Rubinstein Powercell Serum be applied? Only three drops are enough in order to supply skin with full nourishment. The tree drops have to be put on the middle prat of face and then, with the use of fingertips, the cosmetic has to be worked to the outer parts.