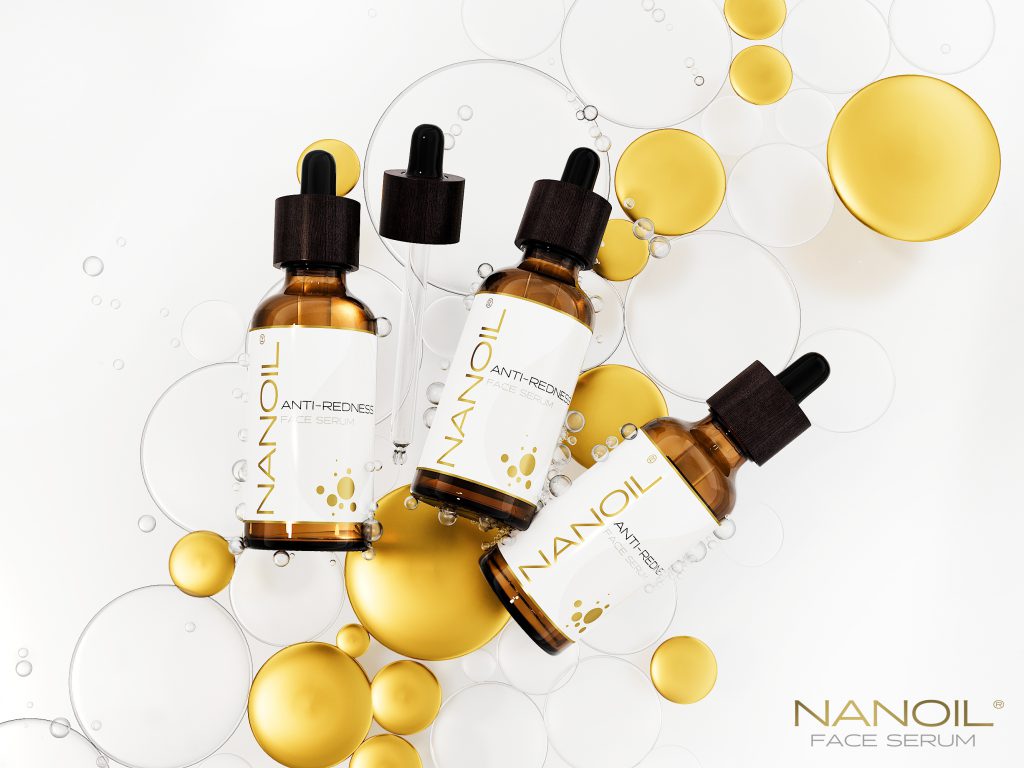 What are the qualities of the best serum for couperose and sensitive skin? Not too oily, not too thick, made just of a few ingredients, but most of all good at relieving irritated skin. Nanoil Anti-Redness Face Serum meets all the requirements. It does leave skin in comfort, and this is what everybody with hyper-reactive complexion deserves to feel.
If you have problematic skin, you probably know that a soothing and efficacious cosmetic is worth its weight in gold. This explains why Nanoil Anti-Redness Face Serum keeps selling out in a flash. Don't wait for another batch to vanish – keep reading and order your soothing serum today!
Who is Nanoil soothing serum for?
The most important information concerns the group of people that Nanoil soothing serum is primarily made for. Is it only good for those with broken capillaries? Well, yes, but it's beneficial for other skin type as well. This is a cosmetic that can be applied to sensitive, reactive and irritation-prone skin, meaning that spider veins aren't the only determinant. Reaching for Nanoil Anti-Redness Face Serum is recommended to banish facial redness, burning sensation and rosacea. Nanoil brings relief in each of these scenarios.
Ingredients that do the work
Plant extracts that the serum is made from play a huge role in bringing skin back to its normal, calm state. The most important among them – chestnut extract, vitamin B3 and linden tree extract – have a positive effect on the blood vessels (make them stronger and more elastic) and deal with all sorts of inflammation. Nanoil serum for couperose skin is also enriched with two more naturally-derived substances: an antioxidant taken from Punarnava and nourishing cupressus, both used in the form of lightweight, highly concentrated extracts.
Nanoil Anti-Redness Face Serum – effects
Those who had the opportunity to give Nanoil serum for couperose skin a try, point out that it's lightweight and fast-absorbing. Neither does it clog pores nor leave an oily feel on the skin's surface. It takes the serum just a couple of seconds to penetrate skin deeply and work to its advantage by:
soothing irritation and inflammation
eliminating facial redness
preventing broken capillaries
taking care of, nourishing and hydrating
providing protection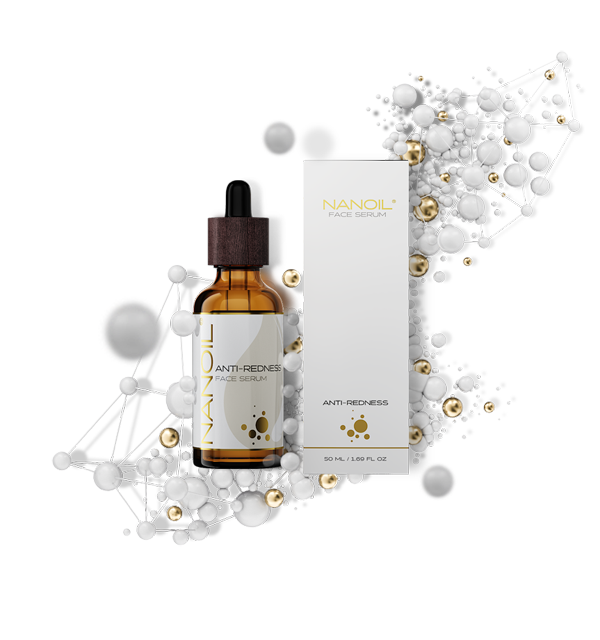 How to use
All you have to do is remember to apply Nanoil face serum for couperose skin every day, which isn't that troublesome. This serum is water-based and comes with a glass dropper for convenient use. Take a portion of the product and put it on cheeks to spread evenly over the face, gently massaging it on the skin until fully absorbed. Finished. What's important though is to remove makeup and cleanse the skin thoroughly before applying Nanoil Anti-Redness Face Serum, which shouldn't be a problem either because this is a regular stage of everybody's daily skin ritual.
100% satisfaction
Effects and ease of use of Nanoil Anti-Redness Face Serum is what hundreds of women, who had the chance to use the serum, like most. You too can feel the comfort that Nanoil face serum leaves the skin in – just visit nanoil.us and order the product. You can also check the web page for more information on this soothing face serum.