Do you feel as though your skin slowly loses its strength? It's a sign to act quickly! Regenerate and enhance its defense capabilities with the Ghasel cream.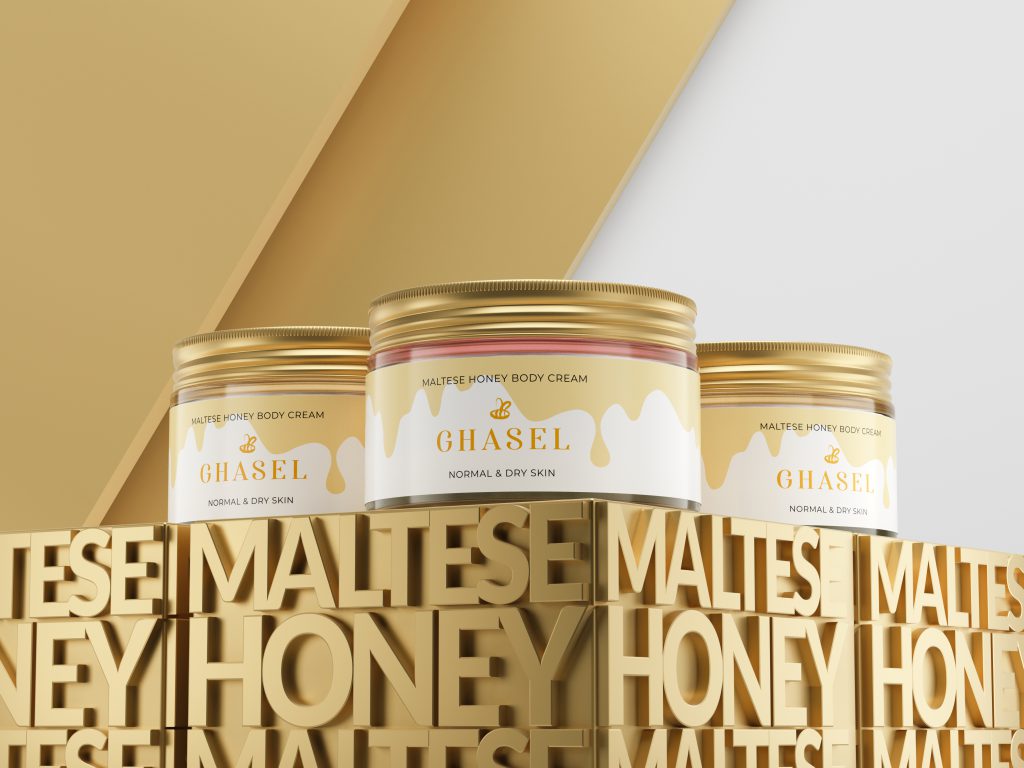 Ghasel Maltese Honey Body Cream is a hydrating cream that adapts to the skin's needs regardless of the person's age. It will meet all your expectations. Check out how it works!
Maltese Honey Body Cream and its composition
The product is unmatched in fighting any skin problems and imperfections. It offers a portion of valuable hydration and lubrication for 24 hours. It wraps the body with an invisible barrier that acts as a shield against environmental factors – it's all thanks to its incredible composition.
– Maltese honey
It soothes and regenerates the skin, leaving it hydrated. The honey brings comfort to your tired, dry, and flabby body. It has bactericidal properties, reduces irritation and scars, and evens the skin tone, giving the skin a soft, youthful glow. It's also very effective in the fight against free radicals and oxidative stress so that you can look young and beautiful for a long time.
– Shea butter
It's an emollient that oils the skin, preventing water loss. It leaves the skin velvety smooth and pleasant to the touch. The skin is given an energy boost and the shea butter's anti-aging qualities and the richness of vitamins in its content inhibit skin aging processes.
– Avocado oil
Strengthens the epidermis and shields the skin from getting damaged. It also supports the skin;s hydrolipidic barrier and promotes the regenerating processes as it contains phytosterols or squalene, good for reviving dry skin.
– Calendula extract
It protects the body against environmental factors, leaving the skin soft, hydrated, and nourished. It also smooths out minor fine lines and furrows, accelerates wound healing, and evens the skin tone.
– Horse chestnut seed extract
With its anti-oxidating abilities, it effectively fights free oxygen radicals. It also accelerates the regeneration and revitalization of the skin, soothing irritation. While preventing the formation of cellulite and stretch marks, it leaves the skin firm and flexible.
Effective care with Maltese Honey Body Cream
When used daily, the cream will enhance your body's defense capabilities. Maltese Honey Body Cream will leave your body silky smooth and free from cellulite, free radicals, and wrinkles.
Benefits of using Maltese Honey Body Cream:
Hydrated skin 24/7
Protection from free radicals
Smoothed out wrinkles and furrows
Eliminated cellulite and stretch marks
Restored firmness, elasticity, and youthful glow
Accelerated regeneration of the skin
Soothed and reduced irritation
An even skin tone
Ghasel Maltese Honey Body Cream will make you feel special. You can forget about your dry skin, cellulite and lack of firmness. The pleasant honey scent will add energy and improve your mood throughout the day and the range of restorative properties of the cosmetic will astound you.
Go for the Ghasel cream and you will see results from the first use. Remember, no skin type benefits from being dehydrated as dryness results in premature wrinkles and dull, flabby skin. Take care of your body now!
Find more information about the effects and ingredients of Ghasel on the website ghasel.mt