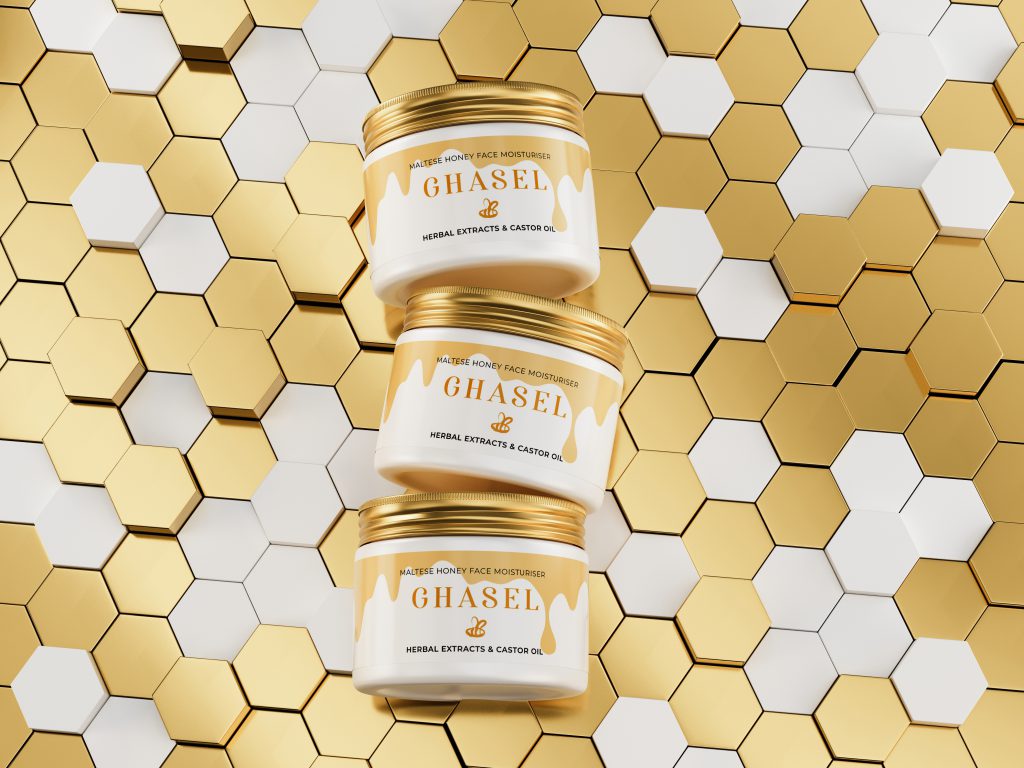 Good Skin Care? Discover Honey Face Moisturiser From GHASEL!
Want your skin to look 10 years younger? Start your day with a good skin care routine and choose the right moisturiser to properly moisturize and nourish your skin. Still looking for your favorite face cream? We have a suggestion for you: GHASEL – a unique and luxurious face cream with Maltese honey that can transform your skin!
Maltese honey – a unique ingredient in Ghasel Face Moisturiser
For centuries, honey has been one of the most valued skin care ingredients. It's quite remarkable, that even with the development of cosmetology and modern advanced formulas, it's still a leading ingredient in beauty products. Its nourishing properties are surprising: it moisturises and nourishes the skin but also soothes and works as an antiseptic to condition dry, but also oily and acne-prone skin. It promotes skin regeneration, leaving your skin silky smooth to the touch.
There are many types of honey, but only one is so unusual that it contains up to 90% thyme flower pollen. The unique Maltese honey is obtained from centuries-old apiaries! It is not only a precious dietary ingredient but also one of the most excellent cosmetic ingredients, straight from nature!
Wyświetl ten post na Instagramie
Honey-based cosmetics – benefits and results.
The Maltese honey has great moisturising, nourishing and antiseptic properties. It combats skin imperfections and inflammation and effectively slows down the skin aging process. Its all-round effects are simply irreplaceable. In addition, it conditions and regenerates the skin. It contains important vitamins A, E, D, B1, B2, B6, C and bio-elements like calcium, phosphorus, magnesium, sodium and potassium, iron, copper, zinc, manganese, silicon and selenium. All these precious ingredients deliver beauty to your skin – all you have to do is try Ghasel face moisturiser with its crown ingredient – Maltese honey.
Ghasel – a great day and night face moisturiser
Ghasel face moisturiser contains a high concentration of precious Maltese honey, combined with rich, nourishing oils and plant extracts, making it perfect for skin care. Its formula, in addition to the prestigious honey, contains rejuvenating shea butter, which stimulates collagen production and slows down skin aging, antibacterial and anti-fungal castor oil, stimulating and fatigue-eliminating caffeine and rejuvenating vitamins: E and B6. Ghasel face moisturiser also contains antioxidant green tea and toning sage extracts. They make the cream excellent in combating all skin problems. Regular use of this moisturizing and nourishing cream ensures your skin no longer has to struggle with dryness, unattractive shine, imperfections and uneven skin tone.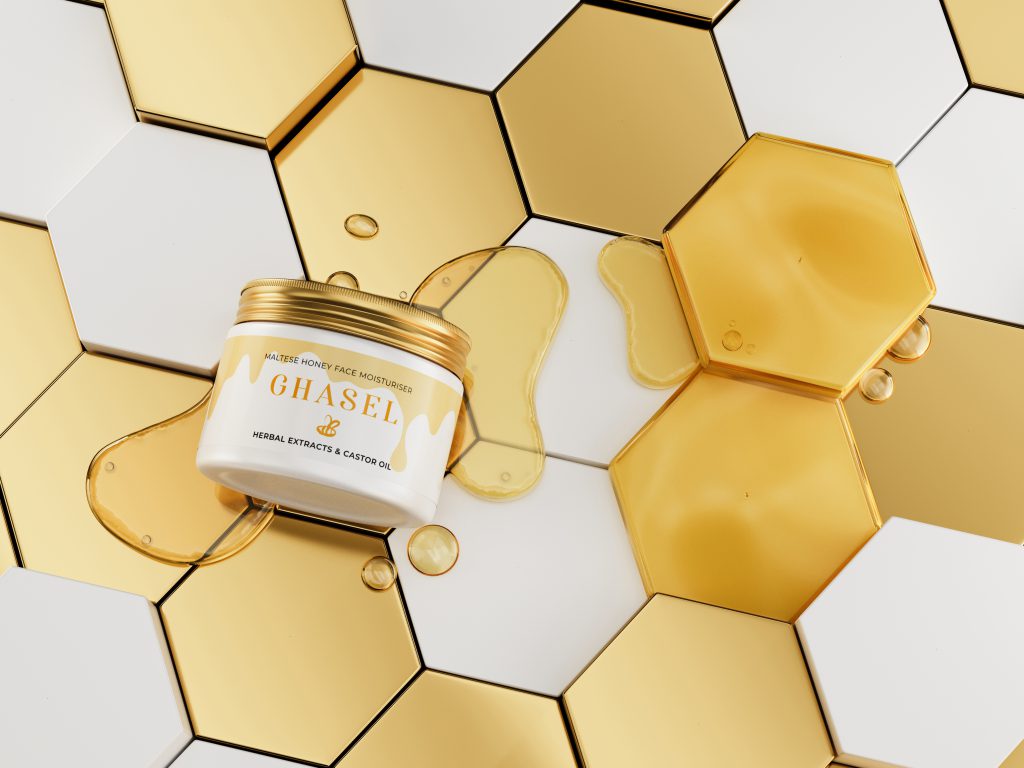 Ghasel Face Moisturiser – results
You can feel its effects immediately, as it improves the comfort of your skin immediately after application! The moisturiser smooths the skin, leaving the skin pleasant to the touch. The cosmetic strongly nourishes and moisturizes but also revitalizes and regenerates, delivering a beautiful skin tone and a radiant look. In addition, it's free of parabens, silicones, GMOs and synthetic dyes – I'm sure you'll appreciate its natural formula and fantastic results!
Provide your skin with the sweetest care, delivering great results! Learn more about the product: www.ghasel.mt.
---