You have to admit that bug repelling fragrance is this summer hit. Not only smells great, but also protects against buzzing insects. Thanks to those perfumes you can have fun by the bonfire under the night sky or just go for an evening walk. No bug will get in your way!
Summer is a time when you choose perfumes with more delicate scent. You put aside heavy, intense aromas, which are associated with autumn and winter evening. Dresses and tan go well with flower, citrus or marine scents. They will cover your skin with nice and light fragrance. And now imagine this: what if your perfumes would also protect you against mosquitoes? You probably think, that it is impossible. And yet! Aromaflage perfumes repel bugs and protect you from their bites. You can have peaceful mind and do not worry about flying around, annoying creatures.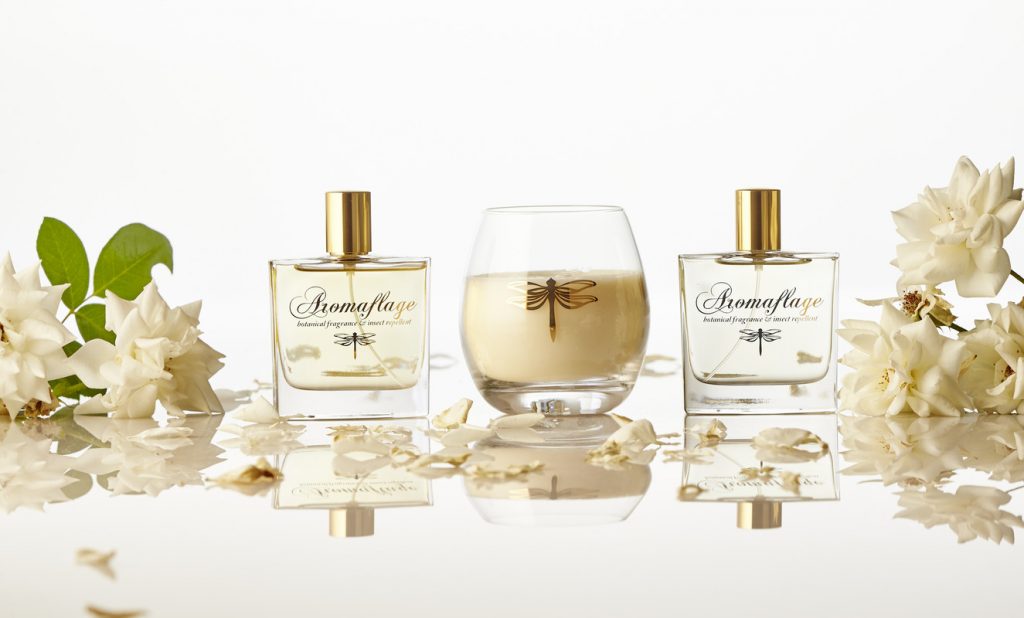 Aromaflage brand has in its offer perfumes in a phials with capacity of 50 ml/1.69 oz., 8 ml/0.27 oz. and 10 ml/0.34 oz. In the black bottle with the drawing of scorpion is a liquid with fragrance of lemon grass, cedar tree, thyme, rosewood, lavender, patchouli and true cardamom. However in a white phial with a dragonfly are locked notes of vanilla, cedar tree, orange, patchouli and sandalwood. Aromaflage offers also candles, which effectively repel mosquitoes. Aromatic candles can be placed by the window so that insects won't get into the house. After all, no one likes when some bug is buzzing into the ear.
What is interesting is that perfumes and candles do not contain chemical substances or parabens. One 50 ml/1.69 oz. phial lasts for about 700 applications. You have to apply product on skin of neck, wrists and shoulders. Smaller product is great for travels; it fits in every cosmetic bag or handbag. The effectiveness of perfumes was confirmed by numerous studies and tests.