Beautiful lips definitely add to our attractiveness. If yours are dry, camouflaging them with intense color isn't a good idea. Lips require special care and we need to keep them nourished and hydrated regardless of the season of the year. In today's post we present lip care in three simple steps.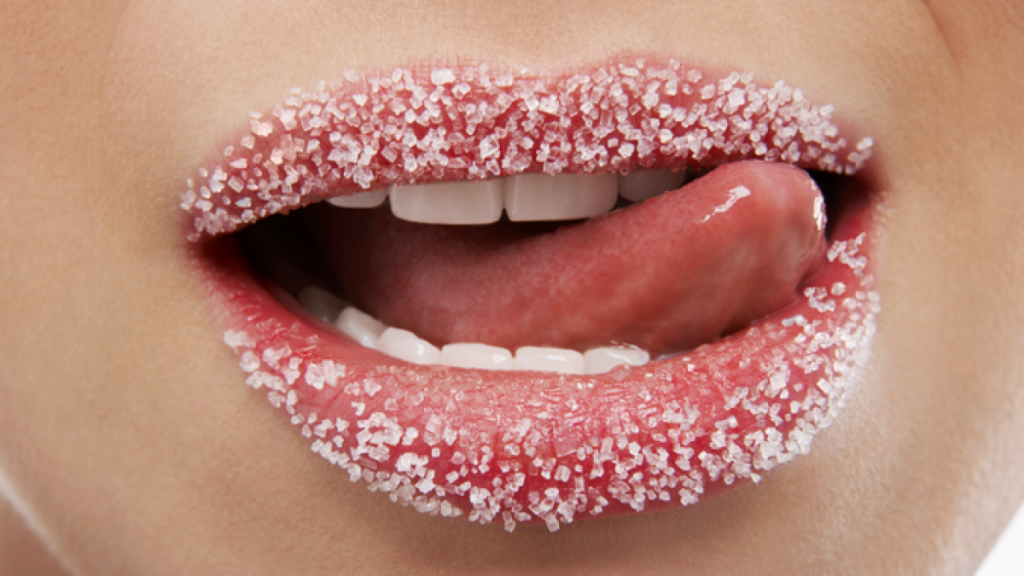 Our lips are exposed to external factors. Low temperatures, wind and sunlight affect them. Lips are very delicate because the skin on them is thinner than on the rest of the body. What's more, they lack melanin which protects against UV and have no sebum glands which maintain optimal hydration levels. This means we can't forget about the lips during our daily routine.
Lip Care in 3 Simple Steps
1. Everyday protective shield
It's great if you always have a lip balm on you. Choose a product which intensively moisturizes and protects from the outside aggressors. We should go for products that are rich in vitamins or beeswax.
The examples include:
– La Mer The Lip Balm contains superb ingredients. The miracle broth is one of them and it consists of seaweeds, calcium, magnesium and lots of vegetable oils. The lips are healthier after just one use of this balm.
– EOS Lip Balms have a lovely egg shape and are full of natural ingredients. There are lots of colors and scents so every gal will find the right one. Some of them protect from UV rays too.
– Clarins Lip Balm moisturizes and protects the lips but it doesn't leave a greasy film. The formula is based on blue lotus wax.
If your lips are chapped and you need a maximum hydrator, then vitamin A ointment makes the best remedy. You can find it at any drugstore, it is cheap and better than many popular lip balms.
2. Once-a-week exfoliation
Probably you're familiar with body scrubs. What about lip scrubs? You can buy or make one! For DIY you need honey or olive oil and sugar or rolled oats. We're sure you have them at home. Using the scrub once a week will remove dead skin cells from your lips so they'll keep smooth and soft. Beyond that, massaging them stimulates the blood flow so they have a nicer color. Extra tip: you can leave the scrub on the lips for a few minutes to make it work like a moisturizing mask.
3. Before make-up
It's good to do one thing before applying lip makeup. Use a lip balm for moisture boost or get a lip primer. In both cases you make the lipstick last for longer, plus you prevent dryness. Unfortunately, long-wear lipsticks usually dry the lips out so you need effective protection. Of course you can use one of the products that we listed above.