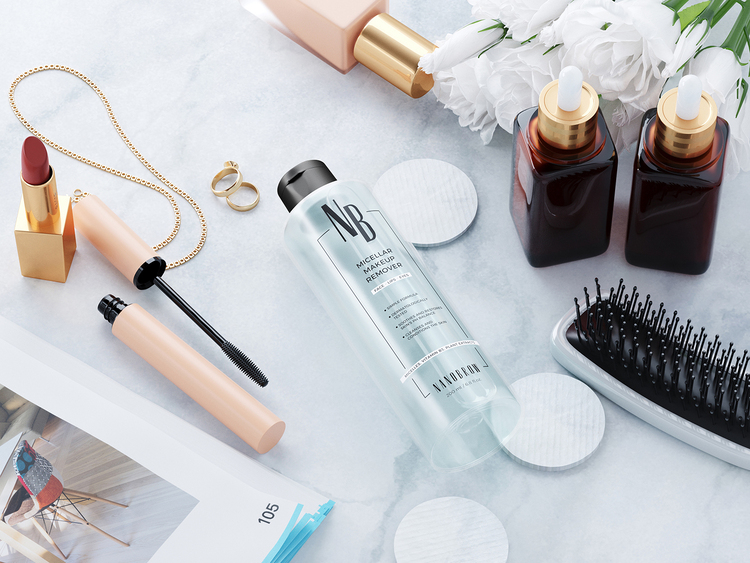 Nanobrow Micellar Makeup Remover ensures professional skincare for any skin type. It removes even waterproof makeup easily and leaves the skin nourished, moisturized, and soft to the touch. Its formula, based on micelles and gentle conditioning ingredients, perfectly removes all impurities and has anti-inflammatory and anti-aging properties.
Nanobrow's micellar face and eye makeup remover – cleansing and care in one
Makeup removal is the basis of a good skincare routine. Nanobrow Micellar Makeup Remover is ideal for daily cleansing. It is suitable for owners of sensitive skin – it contains several nourishing ingredients like niacinamide, pomegranate extract, and aloe vera with moisturizing, soothing, and anti-inflammatory properties, preventing irritation, redness, and puffiness. Nanobrow's makeup remover is perfect for damaged, acne-prone, and dry skin. It contains numerous vitamins and minerals that increase the skin's resistance to harmful external factors. Daily use of this gentle micellar water leaves the skin in great condition for a long time. The product combats blemishes and brightens them as well as protects the skin from free radicals. This is the first step to flawlessly beautiful skin!
How does Nanobrow Micellar Makeup Remover work?
This micellar water for oily, sensitive, combination, or acne-prone skin is irreplaceable every time you want to thoroughly cleanse your skin from impurities and waterproof makeup. This unique makeup remover can effectively remove all toxins, dust, and debris that settle on the skin during the day. Regular makeup removal leaves your skin in perfect condition – you can say goodbye to blackheads and blemishes.
The gentle Nanobrow's micellar water:
effectively removes even waterproof makeup
gets rid of toxins, debris, dirt, and impurities that settle on the face
protects the skin from harmful environmental factors
soothes and leaves skin moisturized and nourished for a long time
has anti-inflammatory properties soothes and brightens blemishes
has perfectly composed ingredients safe for sensitive skin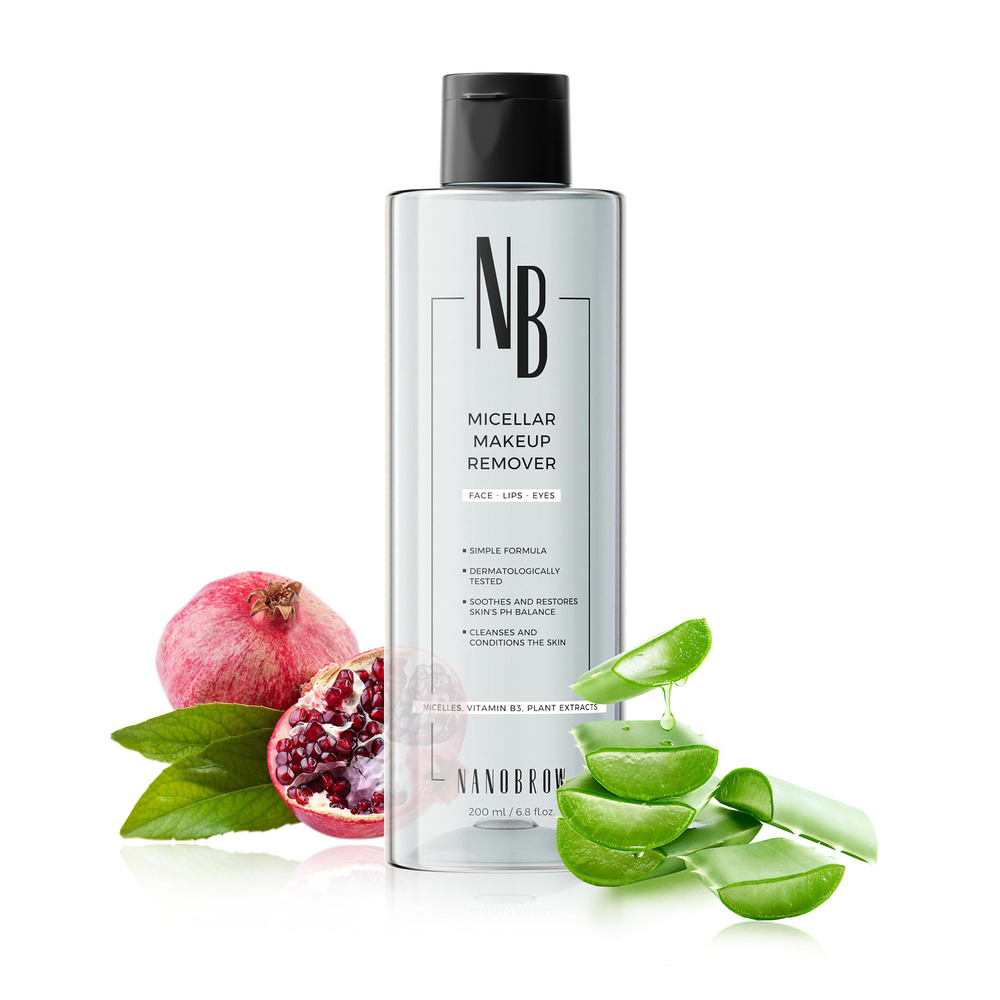 Does Nanobrow's micellar water need to be washed off?
Nanobrow Micellar Makeup Remover is extremely gentle, does not leave a greasy film on the skin, and does not need to be rinsed off with water. It's quick and easy to use, so you can use it anywhere you want. In addition, it contains nourishing ingredients that moisturize and nourish your skin. If you want to cleanse your skin deeply of your skin from waterproof cosmetics, additionally rinse your face with lukewarm water or use a face toner afterward.
Nanobrow's makeup remover – wash away your makeup without a trace!
Nanobrow's face, eye, and lip makeup remover makes it easy to wash away even the most long-wear makeup products. All you need to do is soak a cotton pad in the micellar water and press it gently against the skin. Remove makeup and toxins with gentle motions. When the cotton pad is dirty, replace it with a clean one and repeat the process until you have successfully washed away all the makeup. When removing eye, brow, and lip makeup, first press a cotton pad soaked in micellar water to your eyes and hold it for a few seconds. Then the micelles can dissolve the products and attract dirt like a magnet, ensuring you can easily get rid of any impurities. Learn more about thr product nanobrow.us