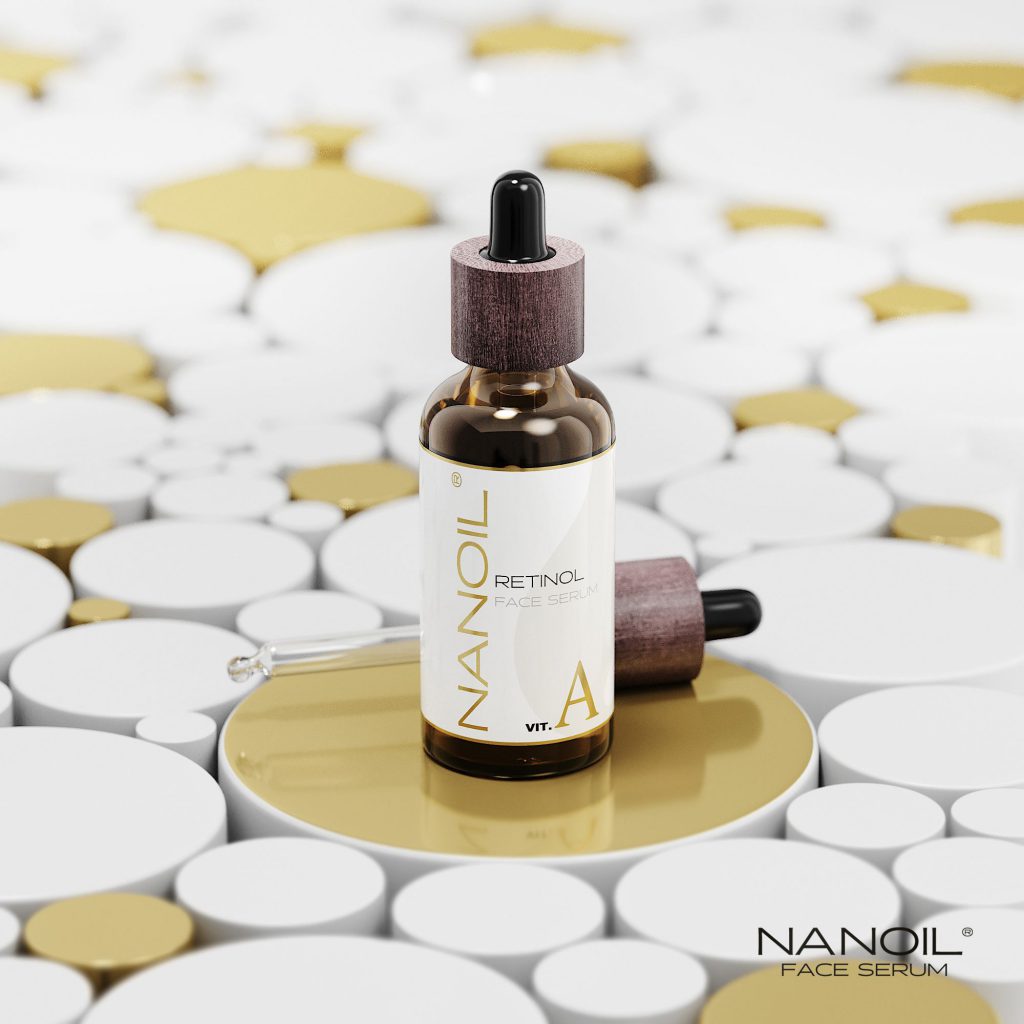 Face wrinkles? Now you can handle them for good! The antiaging fight has never been so easy because all you need is a good retinol face serum. Use it regularly to enjoy a youthful, wrinkle-free face for longer. With Nanoil Retinol Face Serum, your skin will stun. Keep reading to see why this vitamin A serum will make your face look ten years younger!
Retinol. Have we found a true elixir of youth?
On the basis of many tests and scientific papers, we know that retinol is a substance that really improves the skin. Regularly used, it reduces face lines and repairs the epidermis, as well as helps get rid of hyperpigmentation. Mature skin is usually affected by age spots and melasma. Retinol is a good remedy for such imperfections, plus it prevents the occurrence of new spots. Day by day, it slightly brightens the skin and does away with buildup of dead cells. Do you know how to delay skin aging effectively? Get a serum containing a stable form of retinol. Go for Nanoil Retinol Face Serum.
Nanoil Retinol Face Serum to Keep Your Skin Young for Longer!
Nanoil Retinol Face Serum is the best treatment for younger faces. It aims at rejuvenating the skin and delaying aging. It revitalizes and helps keep the skin hydrated. Nanoil put a stabilized retinol form into the serum so anyone can use it without worrying about redness or reactions. Instead, we can boast a smooth, soft skin free from spots, wrinkles and imperfections!
Components in Nanoil Retinol Face Serum
Nanoil Serum is high in an effective vitamin A derivative which reaches the skin without breaking down. It makes the face look better gradually. Retinol prevents wrinkles, rejuvenates and maintains skin health. At the same time, it promotes production of collagen, intensifies repair of cells and plumps by adding elasticity.
The formula also contains a plant extract from Punarnava root – a potent antioxidant which brightens the face and helps remove age spots, nourishes and maintains optimal hydration.
Nanoil Retinol Face Serum: Effects on skin
It prevents sagging and improves the face shape.
It makes the face glowing and smooth, plus revitalizes.
It reduces face lines.
It helps get rid of acne and hyperpigmentation.
It evens the skin tone.
It slightly exfoliates and renews the epidermis.
It smooths the skin surface.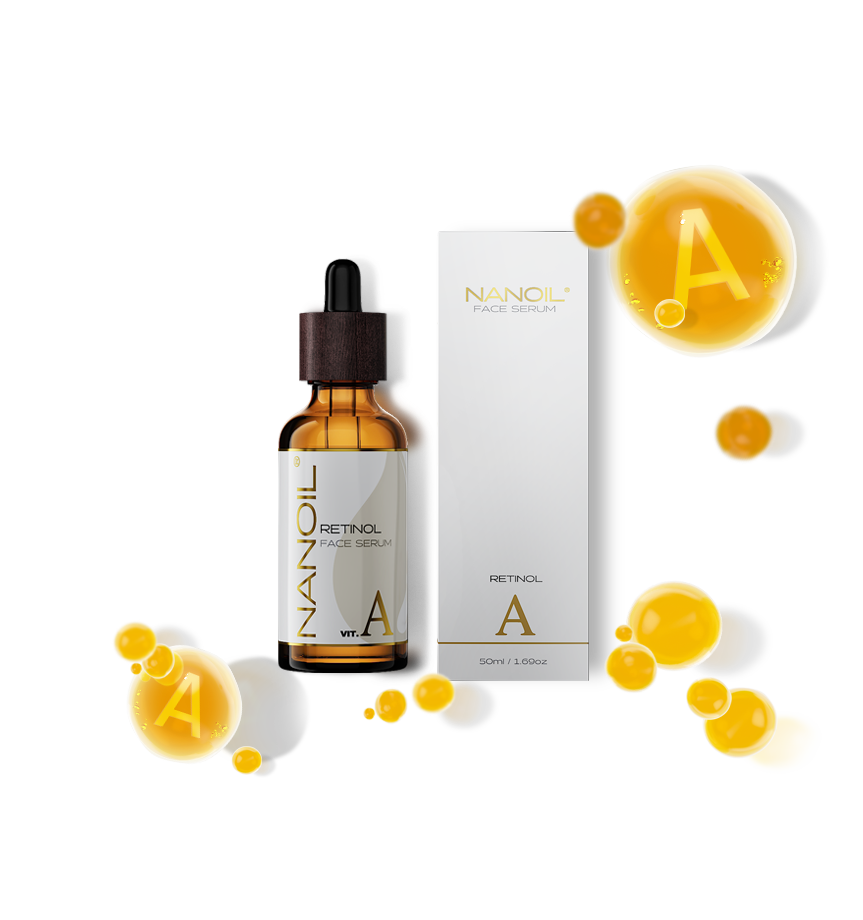 How do you use the Nanoil Retinol Face Serum?
Piece of cake! Apply it morning or evening on clean skin after a toner. This serum is light, non-greasy and non-comedogenic, which is why it is perfect both before make-up or night cream.
The skin absorbs the serum fast and is smoother and softer after the first application. Always apply it before a face cream, and use sun protection during daytime.
Nanoil Retinol Face Serum. Where can you get it?
You can buy it conveniently through the product site. Go to www.nanoil.co.uk where you can get free delivery for bigger orders and read about other amazing products by Nanoil.