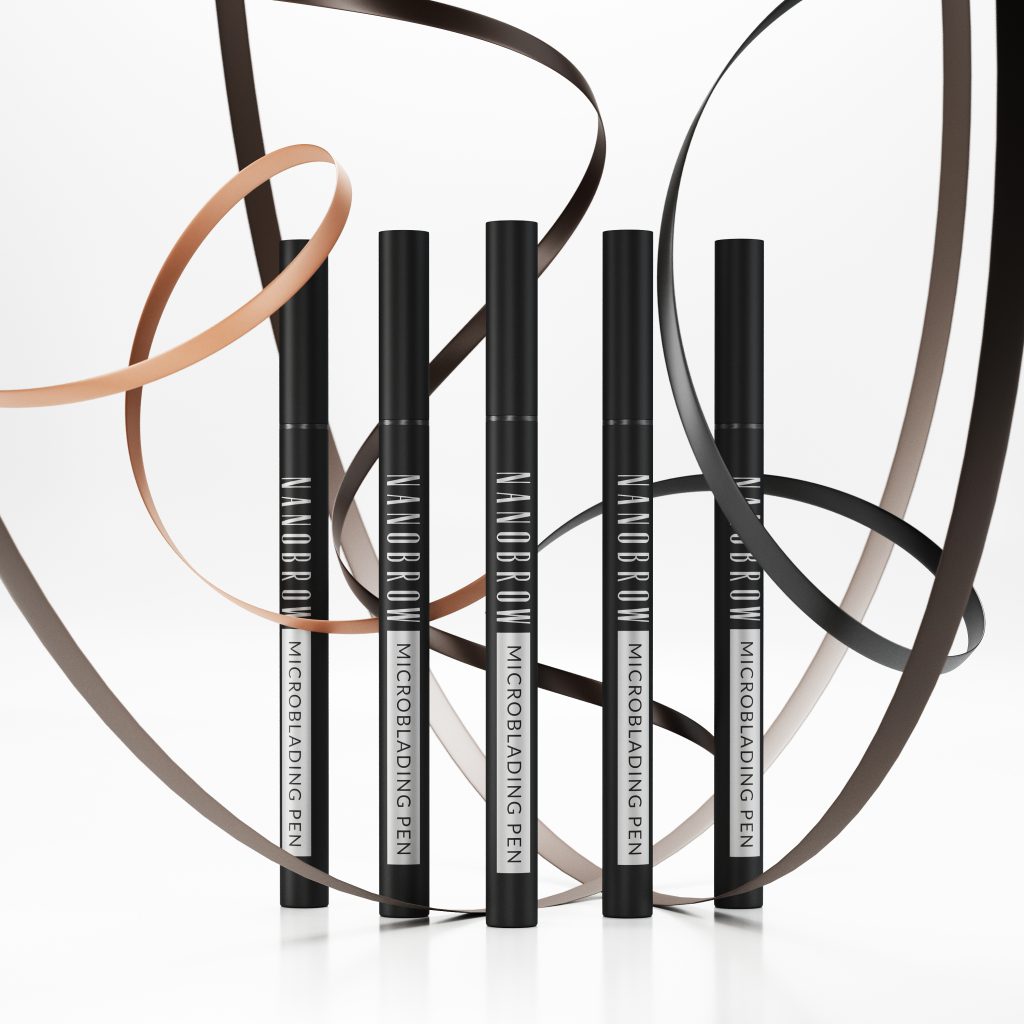 Nanobrow Microblading Pen – A Brow Pen That's Replacing Microblading
Dream of thick and expressive eyebrows? Ever considered permanent makeup? Well, you don't have to! With this product, you will easily achieve a microbladed brow effect just like in a beauty salon. Try out Nanobrow Microblading Pen!
What is microblading?
Eyebrows are the frame of the face so we should pay a lot of attention to them. Correctly-shaped eyebrows and well-done brow styling do wonders. Not only do they accentuate the eyes but also slim down the face and take off years.
What is microblading? Microblading or a "feathery eyes" method is a permanent brow makeup technique that involves creating micro-incisions with a special feather, imitating real brow hairs, and introducing pigment under the skin. Women all over the world have fallen in love with this procedure because of its natural and long-wear effect (up to 1-1,5 years) Are there any disadvantages? Price is definitely one of them, there is also the duration of the procedure (about 3 hours), and the risk that pigment isn't accepted by the skin and migrates… A week is also needed for the skin to regenerate, accept pigment, heal wounds, and eliminate redness. In this time, cavities may appear – a beautician should fill them in during the next appointment.
Nanobrow Microblading Pen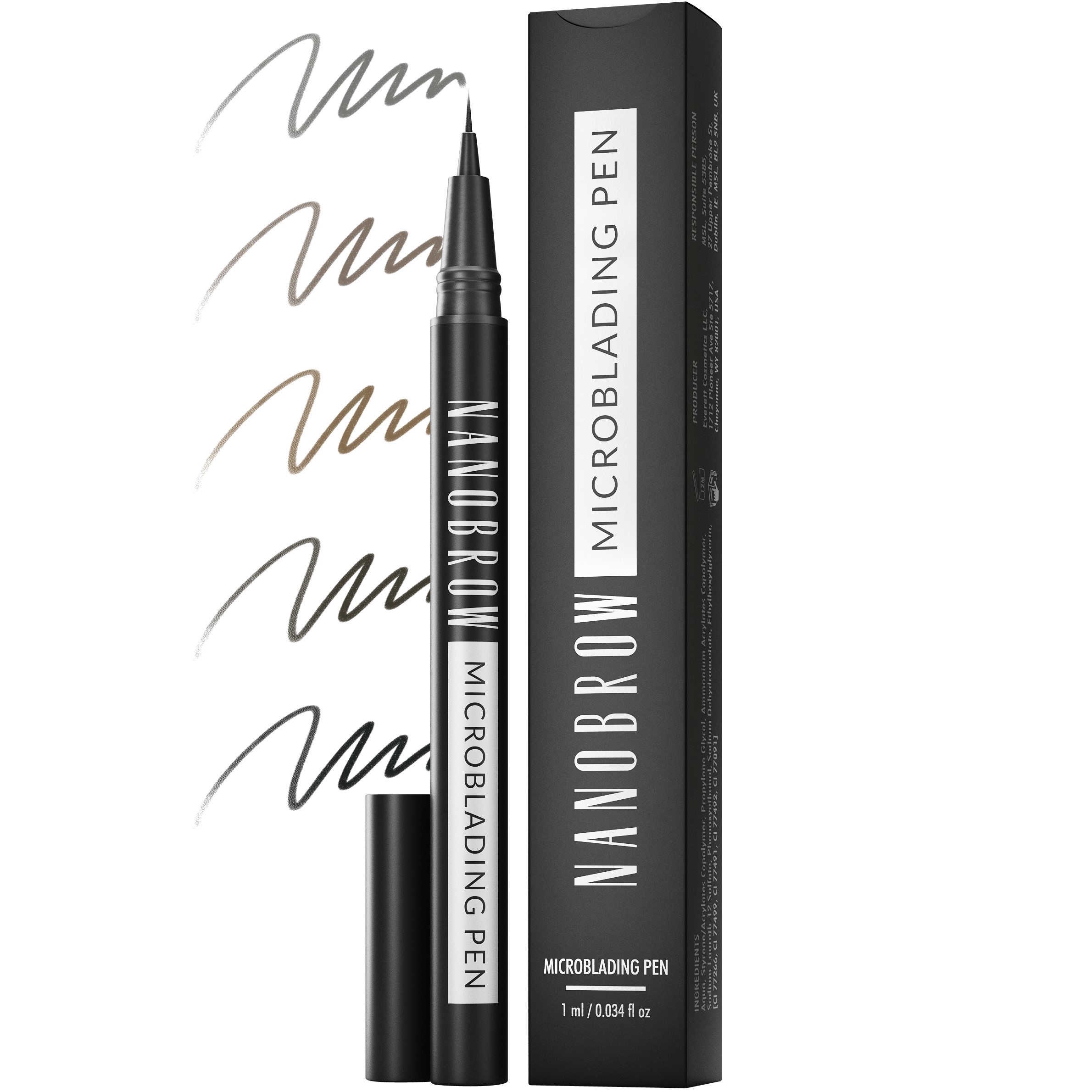 Product available in colors:
Nanobrow Microblading Pen – a brow pen that's replacing microblading
If you haven't been blessed with naturally bushy and full eyebrows and have been planning to go for permanent makeup, we have something special for you. This product is able to replace the popular microblading technique. The Nanobrow Microblading Pen creates hair-like lines so thin that they imitate real brow hairs, perfect in every detail. Its precise soft tip draws every line individually, filling sparse areas and enhancing eyebrow arches. The Nanobrow pen mimics permanent makeup excellently well and allows you to give your eyebrows the desired shape.
The formula is waterproof, sweat-proof, smudge-free and anti-smear. It's able to survive on the skin for 24 hours in flawless condition. You don't need to worry whether the drawn-on hairs fade or come off. Nanobrow Microblading Pen has been created to ensure 100% long-wear performance. Use a makeup remover at the end of the day and done!
Nanobrow Microblading Pen – how to use it?
The most important is precision which lets you do a very natural-looking brow makeup look. Don't worry if working with a brow pen for the first time doesn't get you the results you expected. It's good to get some practice first before styling brows with it.
Way of use: Shake the brow pen before use. Try to create a few hair-like strokes at the back of your hand. Depending on the way you draw and the angle at which you hold the pen, you can create very thin or thicker lines. When doing brow makeup, position the pen horizontally. This way, your strokes will be as subtle and as thin as possible. Start creating them in the places where cavities or irregularities occur. Using short and quick swipes add more hairs in their hair growth direction.
Learn more about the precision brow pen nanobrow.us.