Have you heard of cosmetic, which you can use both for lips and cheeks? If not, then you have an unique occasion to meet Estee Lauder Summer Glow line – Pure Color. See for yourself if this universal cosmetic is something you'd like and will it stay in your cosmetic bag.
Pure Color Lip and Cheek Summer Glow from Estee Lauder is equipped in two ends. One of them is dedicated for lips and the other one is a pump attached to small container with cosmetic dedicated for cheeks. Stick of colourful lip gloss is cut at an angle for easier lip make-up. Thanks to small size you can take product to a party or to work and fix your make-up anywhere you want to. Pure Color Lip and Cheek Summer Glow from Estee Lauder is available in three shades: brown (Sunburst), violet (Fuchia Lights) and pink (Peach Glow).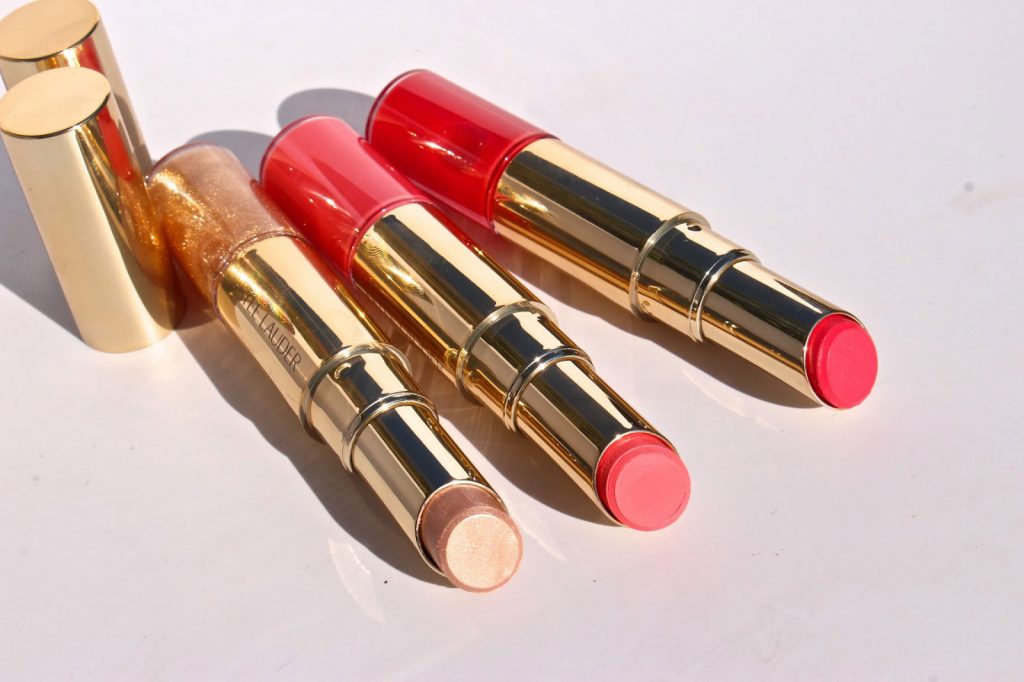 Cosmetic provides natural effect of make-up, highlights cheek bones and shape of lips. It ensures juicy and expressive colour, which lasts very long. Shade of the product blends with skin complexion and foundation, it doesn't create smudges or spots. Lip gloss can be used both on a lip balm and on a lipstick, or just directly on the skin of lips. Pure Color from Estee Lauder Summer Glow line consists of oils and emollients, which are responsible for nourishment and moisture. Light consistency of product allows easy application.
Price of Pure Color Lip and Cheek Summer Glow is quite high, but no surprise here, because Estee Lauder manufactures cosmetics in high quality. In their new line of colourful cosmetics you will also find two eye shadows palettes with bronzer, blusher and highlighter – Bronze Goddess.