Bi-phased make-up remover, foam make-up remover, cotton pads… Those are products used by nearly every woman during evening make-up removal. Almost every, because some of them will choose Makeup Eraser. Thanks to it, you will get rid of make-up in just few minutes – even the waterproof one. Let's see if Makeup Eraser will truly remove every type of cosmetic.
Makeup Eraser is available in three colours: pink, red and black. Cloth is made of soft material with short bristle on one side and a bit longer bristle on the other. It resembles an ordinary towel; but it may be too small to wrap in it wet hair or to dry your body after bath. According to manufacturer, Makeup Eraser removes all types of make-up: from classical, everyday make-up, through evening and wedding make-up to stage and sport make-up. It is recommended to wash and dry the cloth before use. And how can you perform make-up removal with Makeup Eraser?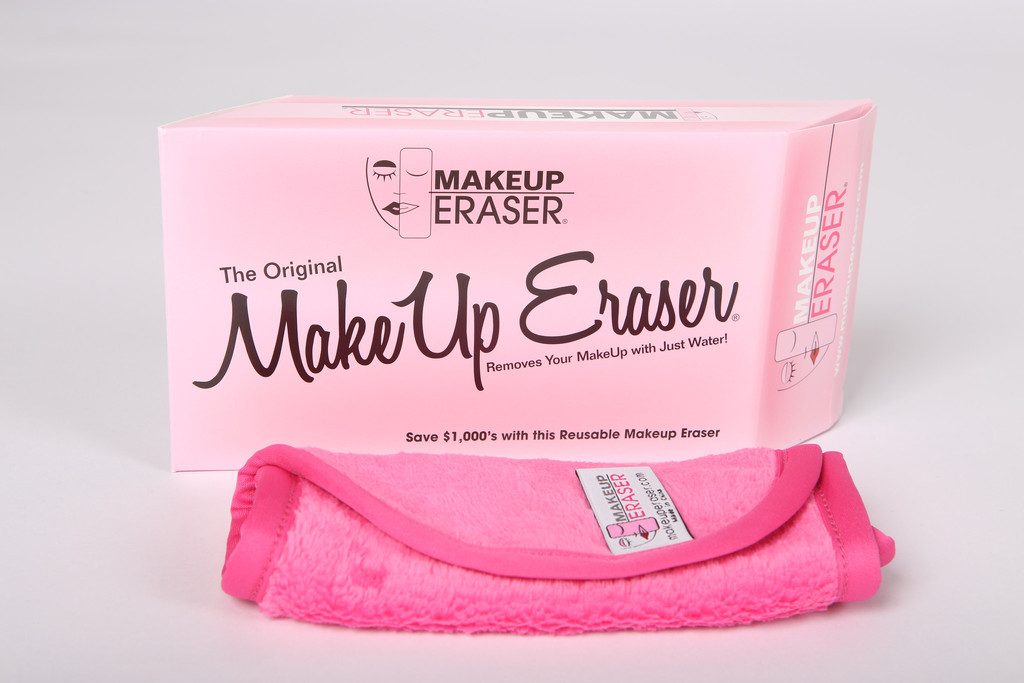 For make-up removal, Makeup Eraser needs only small amount of water. One side of the cloth soak with water, then drain it and wipe face or its parts. Skin needs to be rubbed as long as it is necessary for all cosmetics to be removed. It is not an ideal method of make-up removal, though Makeup Eraser deals quite well with waterproof products. It is not perfect, because skin can be irritated and red. To damages is especially liable delicate skin around eyes. Sadly, we cannot use make-up artists' trick with placing a cloth on eyelid and waiting for the product to dissolve – water has no properties like make-up remover or bi-phased make-up remover. There is also problem connected with keeping Makeup Eraser clean. How often should we wash it to avoid bacteria development on its bristle? Best solution would be repeating this after each make-up removal. And now we are thinking about all those disposable tissues and cotton pads… Well, choice is yours.