Estee Lauder just released new summer collection of highlighting cosmetics – Genuine Glow. This line holds new make-up and conditioning cosmetic. See for yourself that make-up and skin care can be truly easy and pleasurable.
Genuine Glow from Estee Lauder is made of two parts: cosmetics dedicated for skin care and products for make-up. To first group belong as follow: balm with SPF 15, hydrating eye balm and face balm with no substances protecting against sun. In group of make-up products are: creamy blusher and lip gloss in one, highlighting eye and face cream, and deeply moisturising lip oil. How can you create delicate and natural make-up with Genuine Glow products from Estee Lauder? Apply on face one of moisturising balms and wait for it to absorb. Then on an entire eyelids administer highlighting eye cream. Blend creamy blusher with highlighter. For perfect finish, cover lips with moisturising oil.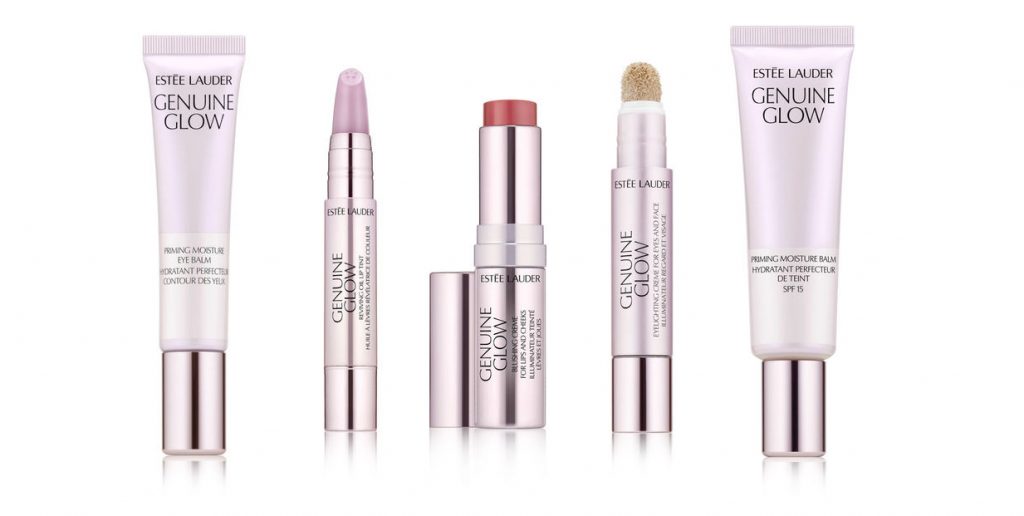 Why is Genuine Glow from Estee Lauder so extraordinary? This cosmetics are great for execution of summer make-up and skin care of face during sunny days. Subtle highlight of skin makes it light and fresh. At the same time it makes skin seem rejuvenated and smooth, wrinkles become less visible and discolourations lighten. Sunlight, which will be reflected by shimmering pigments in cosmetics will make face look pretty and make-up – romantic.
Cosmetics in Genuine Glow line from Estee Lauder not only provide beautiful look and perfect make-up. They also take care of face skin condition. In the composition of cosmetics can be found bran proteins, plum extract, treacle extract and lecithin. Those substances make epidermis cleansed, skin gains even skin complexion and deeper parts of skin are moisturised. Sebaceous glands are being stabilised and pores become less visible. Products from Estee Lauder are recommended for all skin types; they are fully safe, because they were dermatologists and ophthalmologists tested. Products do not contain fatty ingredients thanks to what skin remains clean and free of blackheads, while application is quick and simple.