OUAI Hair Oil has not been created by accident. How does oil serum created by Jen Atkin – the celebrity hairstylist work? It is time to review the composition and properties of a product that gains more and more popularity every day.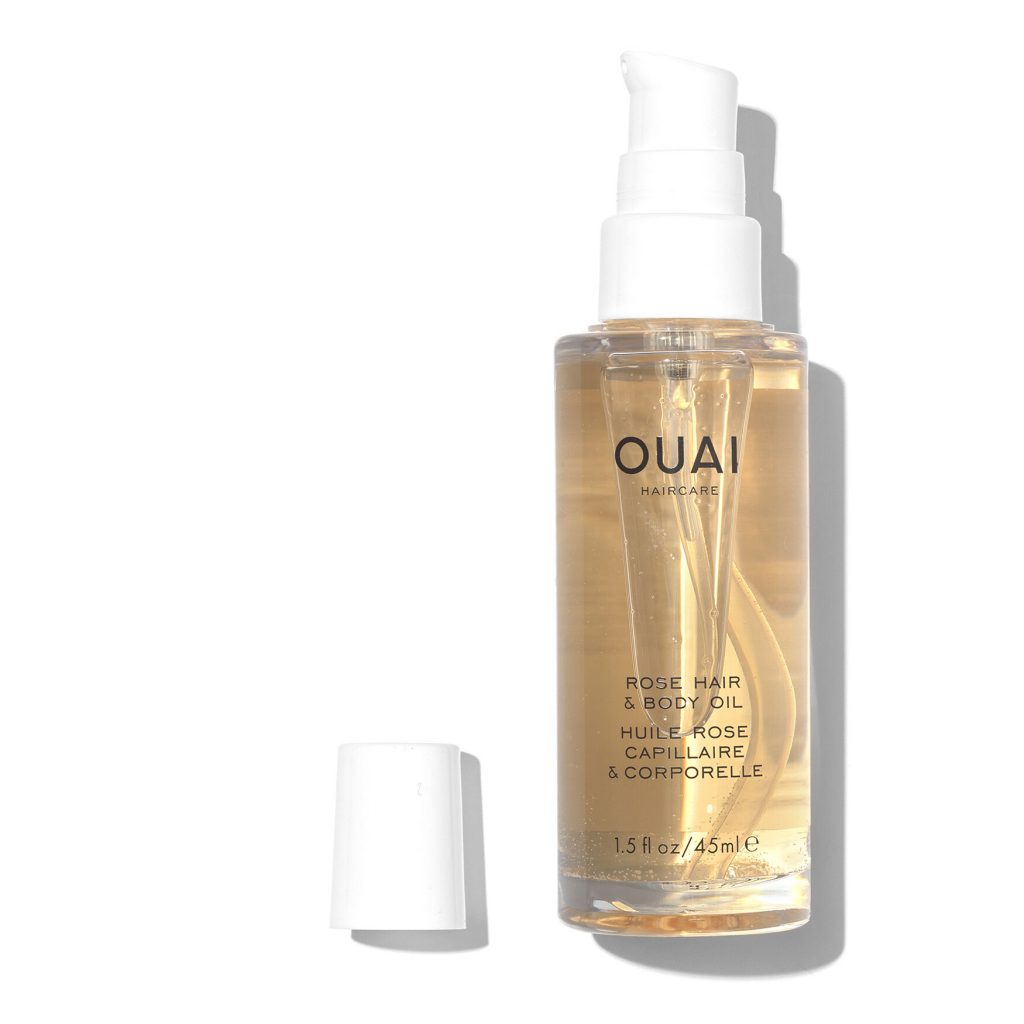 It is a multifunctional hair oil that reduces frizz and protects the ends from splitting and gives the silky smooth and glossy effect. The minimalistic (at least at first glance) OUAI Hair Oil is a formula developed by Jen Atkin – one of the most popular hairdressers working with the world-famous celebrities. If we use OUAI hair oil, can we expect that our hairstyle will be as impeccable as Kim Kardashian's?
What's in OUAI and how does the oil work?
The producer of the product claims that the formula is totally 'pro natural'. The cosmetic has not been animal tested and is paraben free. However, it is still worth looking into the composition, as it might not be entirely natural after all. A natural formula should not contain preservatives, silicones and synthetic ingredients.
It must be pointed out that OUAI comprises a diversity of natural conditioning substances. There are:
10 natural plant oils: sweet almond oil, jojoba oil, shea butter (karite), sunflower oil, rice oil, passiflora oil, moringa oil, soy oil, borage seed oil and Abyssinian oil;
7 natural plant extracts:

 sunflower seed extract, carrot root extract, rosemary leaf extract, rice bran extract, extract from one of the ginger species and extract of amaranthus seeds.
Thanks to such a composition, OUAI works well as a protective oil that shields from damage. 1 – 3 portions of the oil are enough to smooth and enhance natural shine. It can be applied either to damp or dry hair. If you use it before blow-drying it will prevent frizz and static so it can be admitted that it is a nice taming oil.
The product is also available in the OUAI Rose Hair & Body Oil version. It is a versatile product for both the hair and body care. It has a slightly less rich composition.